Microfluidics
Biosensors
Optofluidics
Renewable Energy
Bio-N/MEMS: Design, Modeling, and Fabrication
Diagnostics and Therapeutics
Physics of Micro/Nanoscale Phenomena
Nonlinear Dynamics

At the Hashemi Lab, we are working on projects concerned with the design and fabrication of microfluidic/optofluidic devices with applications to clinical diagnosis, renewable energy, and environmental monitoring.

Hydrodynamic focusing of one laminar stream by another has inspired new approaches in biosensors and cell analysis. We have devised a novel system to ensheathe, focus, and separate the sample stream from the sheath streams. Using grooves at very specific orientations in the upper and lower surfaces of the microchannel, the sheath fluid is directed around the sample stream in the microflow cytometer. The dynamics of fluid flow can be reversed by reversing the direction of the forces applied to the system at low Reynolds number. Integrating the concept of "unstirring" into the groove-based sheath flow system by placing reverse grooves in the channel pointing upstream, the sample stream is separated from the contiguous sheath streams. The unsheathing capability provides the opportunity to recover particles from the sensor with minimal dilution or to recycle the sheath fluid for long-term unattended operation. Flow cytometers with recycled sheath fluid could be used to monitor recycled drinking water for bacterial contamination on the space shuttle or to reduce the size and logistical burden of systems that monitor the air for release of biothreat agents. Also, circulating tumor cells could be concentrated for culture or genetic analysis after identification by flow cytometry without immunomagnetic separation or centrifugation.

Phytoplankton are marine microorganisms that respond very rapidly to environmental changes. As such, changes in phytoplankton populations can be measured in response to introduction of environmental pollutants, alterations in ocean currents, and global climate change. Flow cytometry has been deployed to look at individual phytoplankton and to more accurately assess population changes. We have developed a cytometer-on-a-chip that uses grooves to direct the sheath fluid completely around the sample stream. Optical fibers inserted into the microchannel interrogate each cell in the sample stream at four different wavelengths. Fluorescence as well as side scattering properties of the species are used to discriminate different populations of phytoplankton. Results of this research will be used for in situ marine particle exploration on unmanned underwater vehicles (UUVs).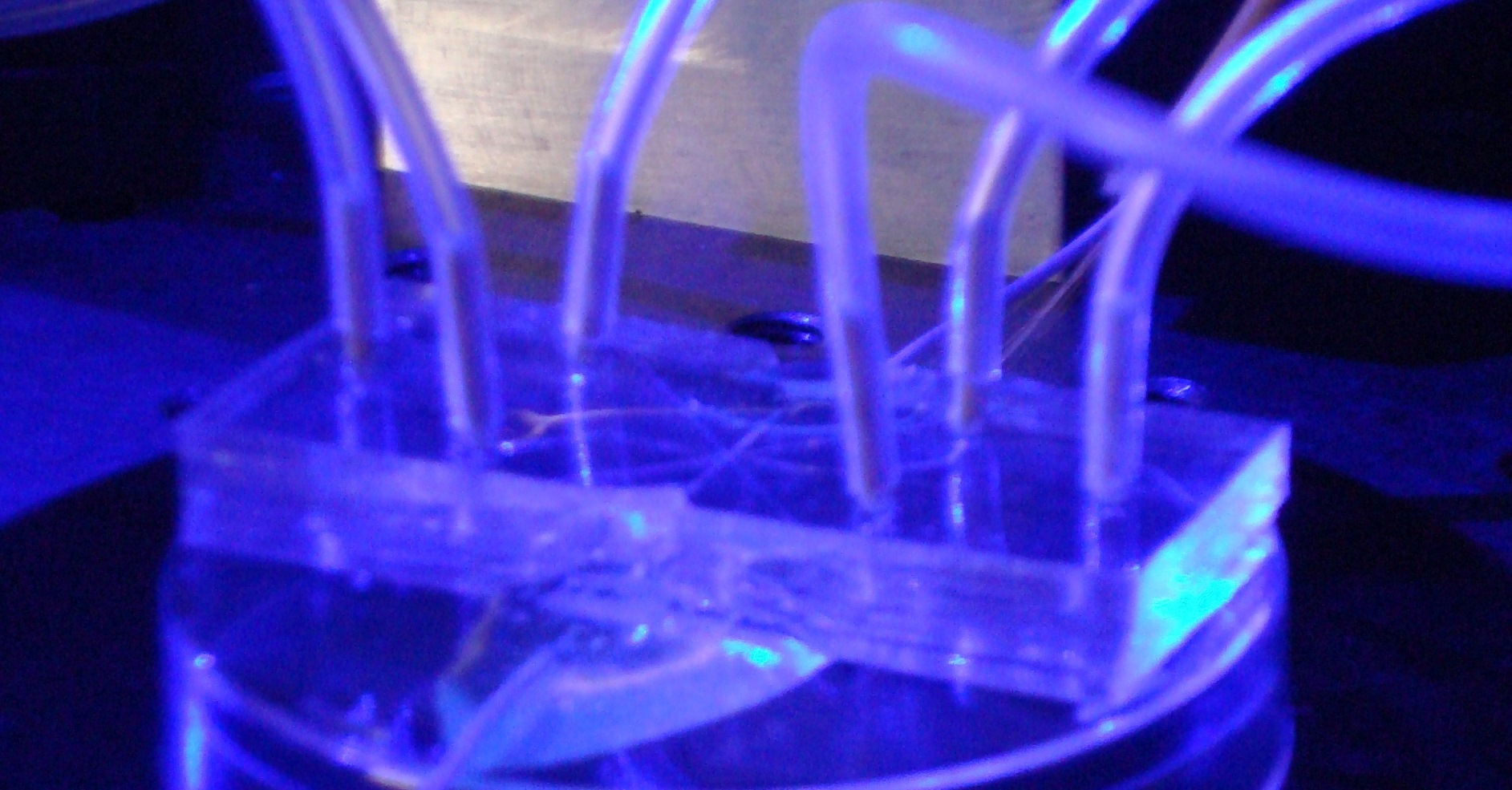 It's not typical for undergraduates to have work published as more than supporting authors, but Meis said she was fortunate enough to be the first author on the paper accepted by the Journal of Applied Physics. Reza Montazami and Nastaran Hashemi, both assistant professors of mechanical engineering, are Meis' research mentors and authors on the paper."My mentors were instrumental in guiding the research project and helping me write the paper," she said.

On-Chip Development of Hydrogel Microfibers from Round to Square/Ribbon-Shaped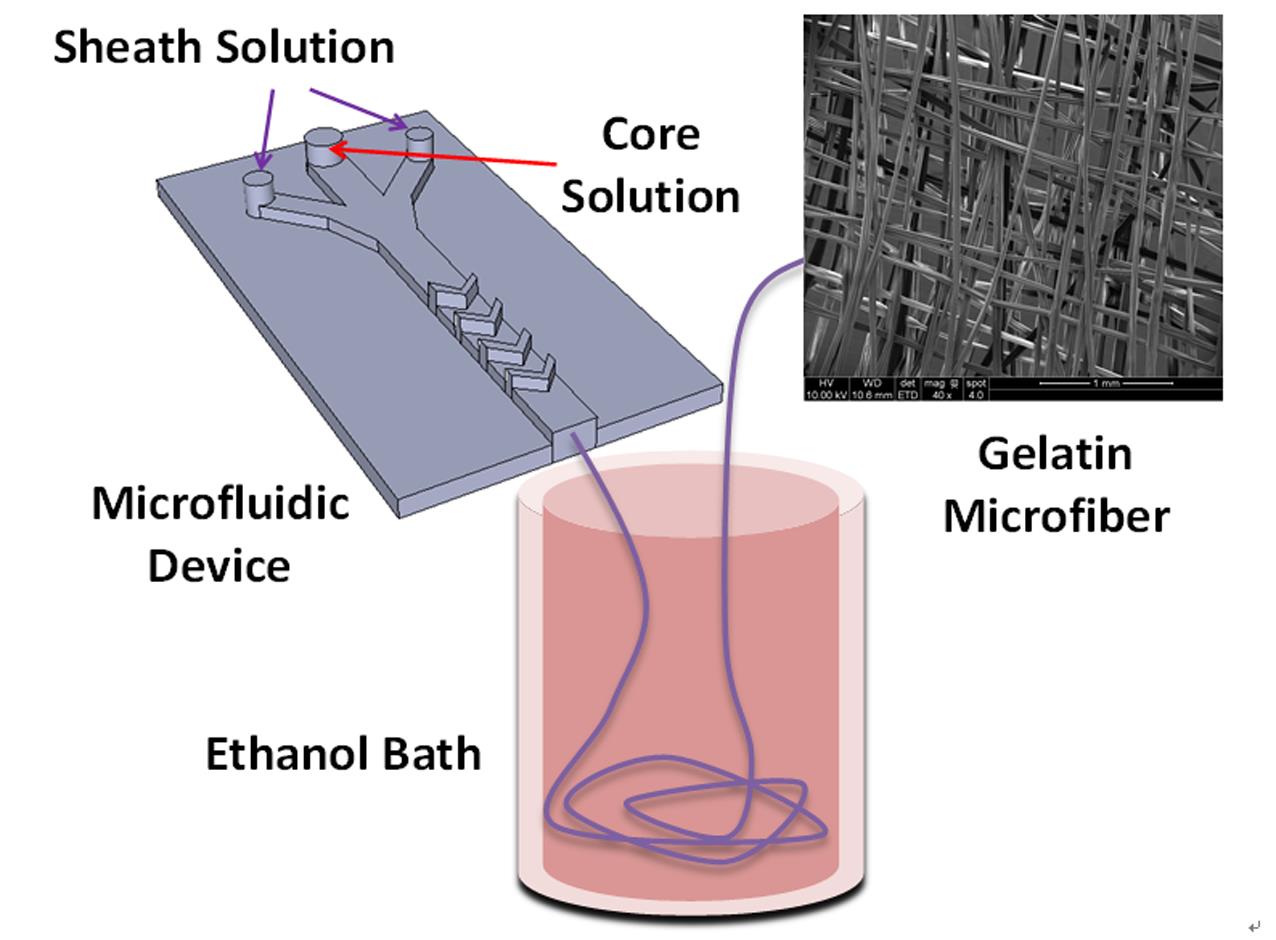 Our hydrogel microfibers manuscript has been published in the Journal of Materials Chemistry A. We use a microfluidic approach to fabricate gelatin microfibers with controlled sizes and cross sections.







Hashemi invited to attend NAS symposium
Nastaran Hashemi, William March Scholar in Mechanical Engineering and assistant professor, has been invited to attend the National Academy of Sciences Indo-American Frontiers in Science, being held April 7-10, in Agra, India. The symposium is designed to create a collaborative environment by bringing together outstanding young scientists from diverse disciplines to share their research.

(

NAS invitation release

)

Hashemi receives NRC/ASEE research publication award for optofluidic approach
Nastaran Hashemi, William March Scholar in Mechanical Engineering, was chosen to receive the 2011 Naval Research Laboratory NRC/ASEE Research Publication Award for her paper "Optofluidic characterization of marine algae using a microflow cytometer." (Hashemi publication award release)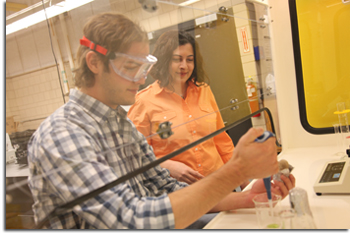 Pursuing New Ideas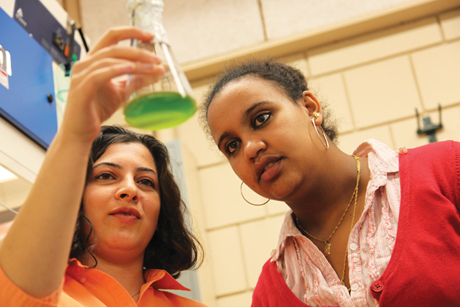 Being the William March Scholar in Mechanical Engineering at Iowa State University is much more than just a prestigious title. Nastaran Hashemi was named the latest March Scholar this past fall, and she has hit the ground running with the funding that the award provides her. (Full story)